About the BYOD Program
Digital technologies are dramatically changing how we educate our students. Increased access to electronic devices such as laptop computers or tablets and the explosion of online information enables our students to interact with and create high quality content, resources and tools. 
Through increased access to devices, students can leverage learning that is interactive, differentiated and collaborative. The precise application of technology and quality instruction can enhance learning. The increased connectivity between school life, private life and social life coupled with portable devices and high speed broadband open up the possibility for new models of instruction outside of the traditional classroom setting.
Schools play an important role in introducing technology to children, ensuring it is used appropriately to enable efficient and effective learning and teaching practices and prepare students for life and work.  Many schools are choosing to implement a 1-to-1 learning program in which each student will have access to a device to complete learning tasks.
Why We Choose Apple
The Apple ecosystem for iPads (iOS) provides schools with infrastructure specifically designed for the classroom. Tools such as Apple Classroom, iTunesU and Swift Playgrounds allow teachers to plan for, monitor and distribute specific learning tasks. Integration with Google (G-Suite) is seamless and the ability for students to complete tasks efficiently using a small collection of apps makes learning powerful. 
Our school has excelled in the integration of the iPad into the classroom and we have published a growing collection of materials via our Mackellar PS iTunes U public site and Apple Books. These platforms provide a vehicle for the sharing of best practice and our school is proud of the recognition we've received globally as a leader in Digital Learning. Simply put, Apple products provide the tools for teachers to create engaging content in the classroom, and for students to explore and unleash their learning potential.
Apple iPad Devices
At Mackellar Primary School we work with prerequisites of devices:
Minimum of 10.9″ screen
iOS 12.0
iPad 6th Generation is ideal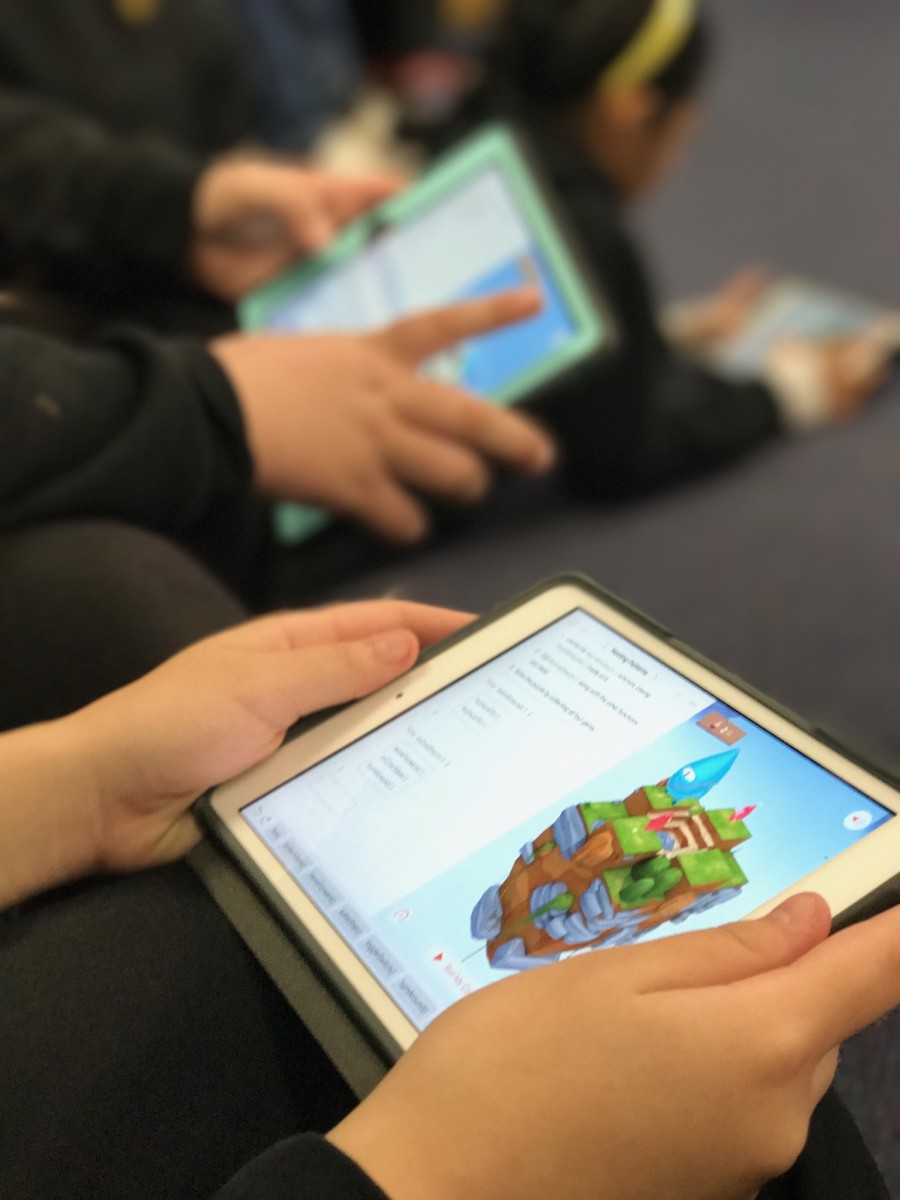 It is always an exciting time receiving your child's report. You may notice some changes to our student reports this semester in line with the implementation of the new Victorian Curriculum in all government schools from the beginning of 2017. Please keep in mind that as this is a new curriculum, this report is not designed nor should be compared to previous years' reports.
This report reflects what your child has achieved now and what they are working on next. Learning occurs incrementally along the learning continuum, however, the rate and pace of learning is not fixed or constant. It is recognised that there may be plateaus and even setbacks as different children learn at different rates.
During the first semester, teachers make informed judgements, based on evidence gained from the range of formal and informal assessment tasks and learning experiences. The students' progress is judged against the Victorian Curriculum F-10 achievement standards. Teachers have placed your child against the position on the continuum that most accurately reflects where they are working towards against the Victorian Curriculum F-10 achievement standards.
Information about where a student is in his or her learning will include:
the types of knowledge, skills and understanding that the student now demonstrate
areas for future learning in Mathematics and English
At Mackellar Primary School we use the gradual release model. This model is broadly recognised as a successful approach for moving classroom instruction from teacher-centered, whole- group delivery to student-centered collaboration and independent practice.
Sometimes referred to as "I do it, we do it, you do it," this model proposes a plan of instruction that includes demonstration, prompts, and practice.
Professional Learning Teams
At Mackellar Primary School our major emphasis is to ensure our focus at all times is on improving student learning. To ensure this focus, Mackellar prides itself as a Professional Learning Teams (PLT). A PLT is a community where educators are committed to working collaboratively in an ongoing processes of collective inquiry and action research to achieve better results for the students they serve. PLT's operate under the assumption that the key to improved learning for students is continuous, job-embedded learning for educators.