Ignite the creativity in every student
BYOiD Program
About the BYOD Program
Digital technologies are dramatically changing how we educate our students. Increased access to electronic devices such as laptop computers or tablets and the explosion of online information enables our students to interact with and create high quality content, resources and tools. 
Through increased access to devices, students can leverage learning that is interactive, differentiated and collaborative. The precise application of technology and quality instruction can enhance learning. The increased connectivity between school life, private life and social life coupled with portable devices and high speed broadband open up the possibility for new models of instruction outside of the traditional classroom setting.
Schools play an important role in introducing technology to children, ensuring it is used appropriately to enable efficient and effective learning and teaching practices and prepare students for life and work.  Many schools are choosing to implement a 1-to-1 learning program in which each student will have access to a device to complete learning tasks.
Why We Choose Apple
The Apple ecosystem for iPads (iOS) provides schools with infrastructure specifically designed for the classroom. Tools such as Apple Classroom, iTunesU and Swift Playgrounds allow teachers to plan for, monitor and distribute specific learning tasks. Integration with Google (G-Suite) is seamless and the ability for students to complete tasks efficiently using a small collection of apps makes learning powerful. 
Our school has excelled in the integration of the iPad into the classroom and we have published a growing collection of materials via our Mackellar PS iTunes U public site and Apple Books. These platforms provide a vehicle for the sharing of best practice and our school is proud of the recognition we've received globally as a leader in Digital Learning. Simply put, Apple products provide the tools for teachers to create engaging content in the classroom, and for students to explore and unleash their learning potential.
Minimum Device
At Mackellar Primary School we work with prerequisites of devices:
Minimum of 10.9″ screen

iOS 13.0

iPad 6th Generation or above 
How to identify which model you have
On the back of your iPad in the lower centre section, under the word iPad is the capacity (16, 32 or 64GB).
Below the storage is the fine print about the iPad.
You will see 'Model' and a 5 character model number beginning with the letter 'A'.
iPad Covers
In order to keep the iPad safe and well-protected, it is compulsory for all students to purchase a recommended (or similar) iPad cover.
Cases we recommend: Longitech, Otter, Case Buddy, Targus, STM case for iPad (JB HiFi). If unsure please check with us.
Accounts and Management
School WI Fi and Internet connection – Students' iPads will be connected to the School's Wi-Fi when at school – 3G/ 4G must be disabled.
Restrictions – We strongly urge parents to set up appropriate ratings based on their family values and restrict content in the restriction setting selection on iPads.
Digital User Agreement
All students and parents/guardians must sign a Digital User Agreement to allow their child to access digital technologies, media tools and digital learning environments established or accessed by Mackellar Primary School.
Insurance and Protection
Your iPad is not covered by Mackellar Primary School or The Department of Education's insurance policy. Please check with your home and/or contents insurer if your existing cover extends to an iPad being brought to school by your child. If you purchase your device and purchase Apple Care, you may select insurance through Apple as an optional extra. All Apple hardware comes with a one-year limited warranty and up to 90 days of complimentary telephone technical support. It is recommended you extend your coverage further with the AppleCare Protection Plan.
An insurance indemnity form for your iPad must be signed before use at Mackellar Primary School.
Cyber Safety
Cyber safety practices are a high priority at Mackellar Primary School and appropriate duty of care is extended to all our digital environments. Students and Parents also have a responsibility in this area to minimise risk or exposure to unsuitable material. Any misuse of digital technology or online tools will be handled in line with Mackellar Primary School's Behaviour Policy.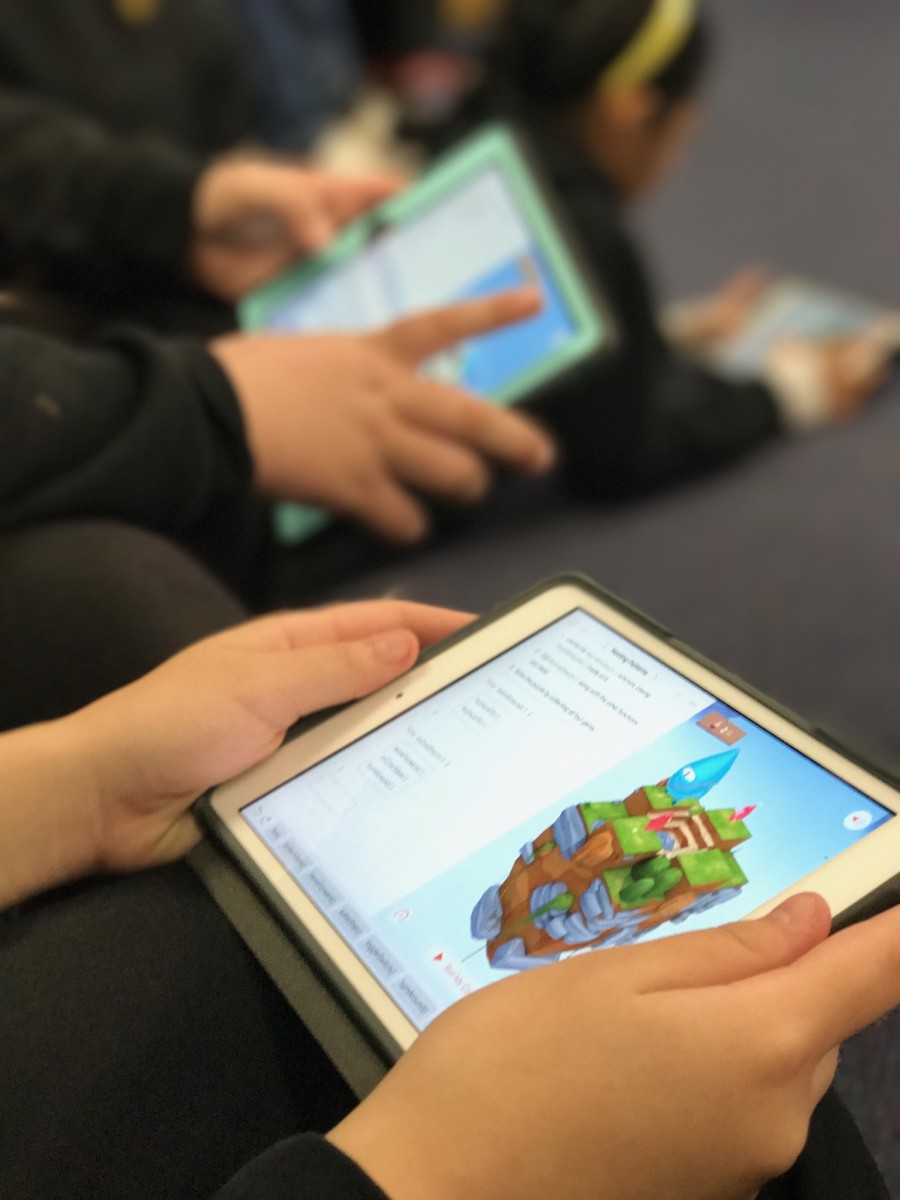 Students at Mackellar love learning.
Their intellectual passion is ignited by our school with content expertise, teaching savvy and a determination to nurture each child's growth. Our rigorous curriculum continually challenges students to think critically and solve problems. Class work also emphasises an ethic of empathy and social responsibility. Students continually draw connections between what they learn and real-world experiences – their own and others'.
Mackellar students receive an excellent education in traditional core subjects: reading and writing, mathematics, science, world knowledge and languages. In every discipline, the curriculum teaches communication skills, cultural competency and analysis of local, regional and global issues. STEM, Physical Education and Food Technology are central pursuits, challenging students to become creative problem-solvers and confident leaders. Top-notch facilities further enhance students' Mackellar experience. No matter what careers students ultimately pursue, they graduate prepared to use their talents to the fullest to improve their world.