XUNO at Mackellar Primary School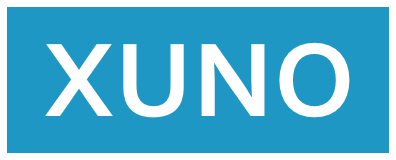 Mackellar Primary School is very excited to launch the new parent portal – XUNO (pronounced 'zoo-no'). This initiative will enable parents to log in and have immediate access to student information. Information available to you will include your student's timetable and attendance in classes, student reports and unexplained absences.
New features of the system will include direct communication with your student's teachers, up to date news items and information, greater breakdown of attendance and access to your student's achievements and behavioural incidents. XUNO is also used to make bookings for interviews before key reporting periods and before parent/teacher interviews.
XUNO is also used to showcase news items and calendar events to assist parents with planning and keeping up to date with what is happening at the College.
We look forward to connecting parents, students and teachers through XUNO and believe it will enhance the communication and connectedness of families with Mackellar Primary School.
How to access:
To log on families must have a current email address that has been registered with the school. Please contact our administration office if you need to update or register your email address.
The address to XUNO is https://mackellarps.xuno.com.au
Your username will be your Family Code or Email Address. New families to Mackellar Primary School will be emailed account details once the child has commenced schooling. If you do not receive or have lost this email, please contact the office for assistance.
Once you have your username and password, simply type this into the login page and click "Sign In"
Assemblies
Assemblies are held every Monday morning at 9.00 a.m. in our school Gym. They generally consist of school, news, reports, grade items and pupil of the week awards. All parents are welcome to attend assembli
Breakfast Club
Mackellar's breakfast club is supported by Foodbank Victoria and the Department of Education. Breakfast Club at Mackellar provides students with a healthy breakfast, a positive start to the day and energy that allows students to engage fully in educational and social opportunities throughout the day.
WHEN: Monday to Friday
TIME: 8.45am to 8.55am
WHERE: At the Before & After School Program building
Before & After School Care
We are pleased to offer Before School/After School and Vacation Care programs at Mackellar. These programs are designed for parents who are working or studying, and also available for parents needing childcare for other reasons. The programs offer children a variety of activities, including sports, arts and crafts, cooking and quiet playtimes. A nutritious afternoon tea is provided in After School Care, and breakfast is available from 6.15 to 8.00am. Enrolment forms are available from the General Office, at the Before/After School Care Office
The programs run during the following times:
Before School Care: 6.15 am to 8.45 am
After School Care: 3.30 pm to 6.30 pm.
Curriculum Days and Vacation Care: 6.30 am to 6.30 pm.
Please see the program leader, Wendy Feeley, for more information regarding fees and bookings.
Phone: 9367 9798 or 0447 200 162
Canteen
Lunch Orders
Parents please write your child's name, grade, room number and order on a brown paper bag containing sufficientmoney. Children place the lunch order in a special grade box which is taken to the canteen and returned with the made up order at lunch time. All change will be taped to the bag. It would assist the canteen staff if correct money was provided with the order.
Car Parking
The school car parks are only for use by staff and disablitlity parking as authorised by the Department of Education and Training.
THEY MUST NOT BE USED FOR THE DROPPING OFF OR PICKING UP STUDENTS.
Please observe all parking restrictions in the streets surrounding the school.
The school appreciates the difficulties concerned with parking but has no control over Brimbank Council by-laws. Parking Inspectors and Traffic Police regularly patrol the streets around the school. Fines are over $150.00 per in- fringement. Double parking is prohibited. If parents are able to walk their children to and from school it will be a good way to keep fit and this will also reduce the traffic around the school.
Early Collection of Students
Parents wishing to collect their child from school during school hours must receive approval via the office. Office staff will then call the classroom and sign out the student before they leave. Students will not be permitted to leave the school grounds without written approval.
Any person other than the parent wishing to collect a child during school hours must provide a written request from the parent. Students will not be released to anyone under the age of 18.
It is very difficult for students in the playground to hear announcements during recess and lunch times. It becomes very frustrating for parents when they come to collect their children during these times only to find they have to wait until after the break to be able to collect their child.
To overcome this problem, parents wanting to collect students early will need to do so during class times:
9.00am to 11.05am

11.35am to 1.45pm

2.30pm to 3.30pm
Parents are still able to collect students early outside the above times, but we cannot guarantee the student will hear the announcement calling them to the office and, for safety reasons, we cannot allow parents into the school grounds to search for their children.
Extreme Weather
Mackellar is a Sunsmart School. During Terms 1 and 4, it is compulsory that students have protective head wear in the form of a sunsmart hat and sunscreen cream if necessary.
Students are encouraged to play sensible games and seek shady areas during recess time. On occasions of extreme heat, wind or rain students will remain indoors.
Late Arrivals
Students must report to the office to be signed in by office staff before going to class.
Students who are frequently late miss important learning and are a disruption to their class and to the whole school. We expect your child to be at school at 8.50am each morning to commence lessons at 9:00am.
Please allow your children to start each day in a positive way by being on time. Programs commence promptly at 9:00am.
Lost Property
Please clearly mark your child's given name and family name, on all items of clothing, including hats, windcheaters,shoes, school bags, lunch boxes and drink flasks. Lost property is stored in the boxes near the Gym. Parents are welcome to check for lost items any time.
Please Help Us to Help You – Mark your child's given name and family name on all personal propertyincluding items of clothing so they can be returned if misplaced or left behind.
Medication
It is highly desirable that students requiring medication have a parent come at the appropriate time to give the correctdosage. Where this is not possible, it is essential that the parent complete the school's
permission medication form.
All medicine etc., should be labelled with the relevant information and given to the class teacher in the morning along with the completed medication form. Prescription medicine needs to come in the original packaging with prescription label intact. Teachers will not administer medicine without these details.
Please check daily with the child as to whether medication has been taken. Remind students that the medicine should be located safely with the teacher or in the staff room and not in the child's bag.
Note: If Medication is required to be taken 3 times daily – it is suggested that a dose before school, one after school and one at bedtime is taken, thus medication does not have to come to school.
Payment Options
For all student excursions and incursions you are able to pay via XUNO or through the office at school.
Please send money in an envelope with your child's name, grade, teacher's name and the purpose for which itis sent clearly marked on the front. Train your child to give the money to his/her teacher as soon as they enter the classroom each day and not to leave it in their bag.
Please do not take money to the office as it must go through the class records. Payments can be made by:
Cash

EFTPOS

Credit Card (payments can also be made over the phone.)
We are unable to accept payments by cheque.
Office hours are 8.30am to 4.00pm Monday to Friday
Student Absence
Student Illness
Sometimes your child will be too ill to be sent to school. Sick students are far better off in the comfort of their own home. Our school is well equipped but no school has the staff or facilities to look after students who are ill. If a child is ill, we try to contact the parent at home to come and collect the child. If there is no answer, we contact the parents at work or, if they are unavailable, the person listed as the Emergency Contact.
It is important that emergency contact numbers are kept up-to-date and that the people nominated know that they are listed as your emergency contacts.
Some common childhood infections are listed below and if you require further information please contact the office. Chicken Pox, Viral Hepatitis, Measles, Mumps, Rubella, Scarlet Fever, Whooping Cough, Impetigo, Ringworm, Head Lice and Slapped Cheek.
Same-Day Notification of Unexplained Student Absence
If your child is sick or absent, you are required to notify the school as soon as possible on the day of absence.

Notifying the school of your child's absence, helps ensure the safety and wellbeing of children and will fulfil your legal responsibility.
Ways to notify the school of your child's absence:
School Absence Line: Call 9364 0200 – please follow the prompts.

Xuno app to notify the school of their child's absence (mackellarps.xuno.com.au).

Replying to school text message with reason.
All Victorian government schools are required to contact parents/carers as soon as practicable on the same day of an unexplained student absence. If your child is absent on a particular day and you have not contacted the school to explain why, the absence will be marked as unexplained.
This system also promotes daily school attendance. Going to school every day is the single most important part ofyour child's education, they learn new things every day – missing school puts them behind.
Student School Banking
The Commonwealth Bank offers student school banking through the Dollarmite accounts and rewards program. School banking day is Tuesday. Existing Dollamite accounts can be used. The School banking program rewards children who demonstrate regular savings behaviour through their Rewards Program. They have a range of reward items to be redeemed every time students make 10 deposits.
School Council
The Council meets on the third Tuesday of the month and these meetings are open to all parents. The Council runs on a system of Sub-Committees. This structure attempts to balance the workload of all members and draws on the goodwill, commitment and expertise of Council members and many other members of the broader school community.
School Council Responsibilities include:
Overseeing the school's finances
Establishing the Education Policy
Managing the Buildings
Fostering good school / community relationships
Developing the school grounds.
Supervising the operations of Canteen and Out of School Hours Care Programs
Playing a role in appointing the Principal
School Crossing
There are supervised crossings outside our school that allow your child to arrive and leave the school safely. Please make sure that your child uses these crossings correctly. They must obey the School Crossing Supervisor. The crossings operate daily between 8:15am to 9:00am and 3:00pm to 3:45pm. Parents are asked to use the crossing when accompanying students in and out of the school grounds. The practice is important pedestrian safety modelling.
School Hours
| | |
| --- | --- |
| 8:55am | Students enter the classroom |
| 9:00am | Morning Routine |
| 9:05am – 10:05am | Session 1 |
| 10:05am – 11:05am | Session 2 |
| 11:05am – 11:35am | Recess |
| 11:35am – 12:35pm | Session 3 |
| 12:35pm – 1:35pm | Session 4 |
| 1:35pm – 1:45pm | Students eating time |
| 1:45pm – 2:30pm | Lunch time |
| 2:30pm – 3:30pm | Session 5 |
| 3:30pm | End of school day |
School Newsletter
School Newsletters are published every week. They are posted online on our website and through the XUNO app. Please read these carefully as they contain items of interest, advance warning of school activities, sports days, Curriculum days, conference dates, school trips and excursions etc.
School Uniform
Mackellar Primary School has a school uniform which became compulsory for all children in 1997. We believe there are considerable benefits to be gained from wearing the uniform.
Mackellar Primary School's uniform is available at:
PSW, 58 Westwood Drive
Ravenhall, Vic 3023
Ph: 9363 8458
Visitors & Working with Children Checks
All visitors to Mackellar Primary School must proceed to the General Office to sign in via our Kiosk system and obtain a visitor's pass, this includes parents visiting the school.
All people visiting Mackellar Primary School require a 'Working with Children' check. These must be shown at the office where a copy is taken. This is a legal requirement of all schools.