XUNO at Mackellar Primary School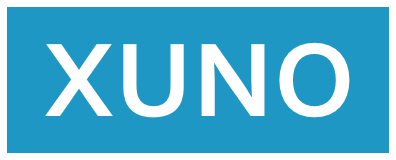 Mackellar Primary School is very excited to launch the new parent portal – XUNO (pronounced 'zoo-no'). This initiative will enable parents to log in and have immediate access to student information. Information available to you will include your student's timetable and attendance in classes, student reports and unexplained absences.
New features of the system will include direct communication with your student's teachers, up to date news items and information, greater breakdown of attendance and access to your student's achievements and behavioural incidents. XUNO is also used to make bookings for interviews before key reporting periods and before parent/teacher interviews.
XUNO is also used to showcase news items and calendar events to assist parents with planning and keeping up to date with what is happening at the College.
We look forward to connecting parents, students and teachers through XUNO and believe it will enhance the communication and connectedness of families with Mackellar Primary School.
How to access:
To log on families must have a current email address that has been registered with the school. Please contact our administration office if you need to update or register your email address.
The address to XUNO is https://mackellarps.xuno.com.au
Your username will be your Family Code or Email Address. New families to Mackellar Primary School will be emailed account details once the child has commenced schooling. If you do not receive or have lost this email, please contact the office for assistance.
Once you have your username and password, simply type this into the login page and click"Sign In":
Assemblies
Assemblies are held every Monday morning at 9.00 a.m. in our school Gym. They generally consist of school, news, reports, grade items and pupil of the week awards. All parents are welcome to attend assembli
Breakfast Club
Mackellar's breakfast club is supported by Foodbank Victoria and the Department of Education. Breakfast Club at Mackellar provides students with a healthy breakfast, a positive start to the day and energy that allows students to engage fully in educational and social opportunities throughout the day.
WHEN: Monday to Friday
TIME: 8.45am to 8.55am
WHERE: At the Before & After School Program building
Before & After School Care
We are pleased to offer Before School/After School and Vacation Care programs at Mackellar. These programs are designed for parents who are working or studying, and also available for parents needing childcare for other reasons. The programs offer children a variety of activities, including sports, arts and crafts, cooking and quiet playtimes. A nutritious afternoon tea is provided in After School Care, and breakfast is available from 6.15 to 8.00am. Enrolment forms are available from the General Office, at the Before/After School Care Office
The programs run during the following times:
Before School Care: 6.15 am to 8.45 am
After School Care: 3.30 pm to 6.30 pm.
Curriculum Days and Vacation Care: 6.30 am to 6.30 pm.
Please see the program leader, Wendy Feeley, for more information regarding fees and bookings.
Phone: 9367 9798 or 0447 200 162
School Council
The Council meets on the third Tuesday of the month and these meetings are open to all parents. The Council runs on a system of Sub-Committees. This structure attempts to balance the workload of all members and draws on the goodwill, commitment and expertise of Council members and many other members of the broader school community.
School Council Responsibilities include:
Overseeing the school's finances
Establishing the Education Policy
Managing the Buildings
Fostering good school / community relationships
Developing the school grounds.
Supervising the operations of Canteen and Out of School Hours Care Programs
Playing a role in appointing the Principal
School Uniform
Mackellar Primary School has a school uniform which became compulsory for all children in 1997. We believe there are considerable benefits to be gained from wearing the uniform.
Mackellar Primary School's uniform is available at:
PSW, 58 Westwood Drive
Ravenhall, Vic 3023
Ph: 9363 8458
Visitors & Working with Children Checks
All visitors to Mackellar Primary School must proceed to the General Office to sign in via our Kiosk system and obtain a visitor's pass, this includes parents visiting the school.
All people visiting Mackellar Primary School require a 'Working with Children' check. These must be shown at the office where a copy is taken. This is a legal requirement of all schools.