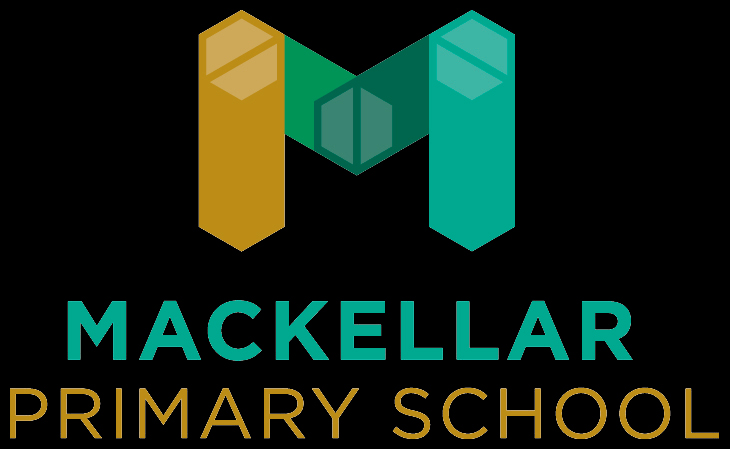 "We empower every learner with the means to engineer their own future"
New Logo for Mackellar!
Big news! Today, after 28 years, and much community consultation we are proud to release an updated school identity, which includes a new logo, fresh colours, and new modern design. We are so proud of our new look that you will see it anywhere that you can find us out in the public, like our website, Facebook, and XUNO. We believe the new look better matches what we've become since 1991: a provider of outstanding education that modernises aspects of the learning within the school, while better connecting our students to each-other and the community.
Since our founding in 1991, we've more or less stuck with the same hand drawn logo. But in the last few years we've changed quite a lot: we launched a new digital technologies space, The HIVE, to build 21st century learners and prepare them for life long learning. The old look started to not represent our vision and beliefs. The logo felt a bit out of touch, and needless to say, it was time for a change.
Logo Philosophy

Using a variety of colourful Mecanno pieces to create the letter M, this bold and contemporary logo positions Mackellar as a champion of quality STEM education simultaneously linking the schools vision to the highly successful and innovative HIVE program.
The use of joined components to create the eco demonstrates the design and construction process which requires creativity, teamwork and collaboration resulting in connectivity. The four colours in the icon, shades of green and gold are representative of Australia as well as the four different values upheld by Mackellar students – Learning, Respect, Resilience and Teamwork.
We hope you like this new look and feel for Mackellar as much as we do! Look out for more updates—like an updated look in our uniform and online profile as we empower every learner with the means to engineer their own future.
Mackellar Primary School was built in 1991 and since that time the dedicated staff have provided innovative, quality education for the community. At Mackellar we pride ourselves on our four core values of Respect, Learning, Team Work and Resilience.
Our Learning Community provides a safe, caring and positive environment in which all Students are challenged and supported to learn and develop to their full potential. The use of the gradual release of responsibility model supports students to take responsibility to manage their learning through the use of personal learning goals, feedback and student learning portfolios. All members of staff have embraced ongoing professional development; professional learning teams and school based coaching to continue to develop teacher capacity to address student learning, instructional practice, assessment and reporting. The whole school has strong foundations in inquiry learning, which provides the students with enriched learning experiences and addresses the importance of student growth in personal and social learning.
The School facilities and grounds consist of a core building housing the Prep to Year 4 classes, Specialist and administration areas. The Grade 5 and 6 students occupy a freestanding building with six classrooms and a large central open learning space with two smaller learning areas. Our outdoor learning areas feature a large rotunda and undercover eating areas, established trees and other shaded areas that surround our large oval area.