Principal's Message
Welcome to Mackellar Primary School, it is with great pride that I introduce you to our amazing and dedicated staff. At Mackellar we foster and cultivate partnerships between students, parents and other carers to provide a highly inclusive learning environment where we provide students with an innovative and engaging curriculum.
I am currently the Principal of Mackellar Primary School, where around 443 students are nurtured into becoming lifelong learners. Our school community is diverse and we celebrate our differences through a 21 century Learning Environment. Our expansive school grounds and modern, well equipped classrooms provide an ideal setting for all of our students to 'Learn and Grow Together'.
Matthew Borg
Principal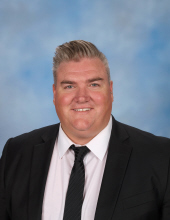 Reporting to the Community 
Enrolments
To enrol in Mackellar Primary School your child must turn 5 years old by April 30th in the year they begin school. To enrol, you will need:
Proof of your child's identity, such as birth certificate.
An immunisation certificate.
Proof of residency.
If your child was born overseas, proof of your Visa status or citizenship.
Enrolment forms are available from the Administration office.